From Steps, Spa Covers, and Filters to Quality Cleaning Chemicals… Oceanside Hot Tub & Spa carries everything you need to get the most out of your therapy spa experience. Oceanside Hot Tub & Spa provides only the best products at the best prices, to help you create the best spa conditions to help bring our customers the best in the spa industry.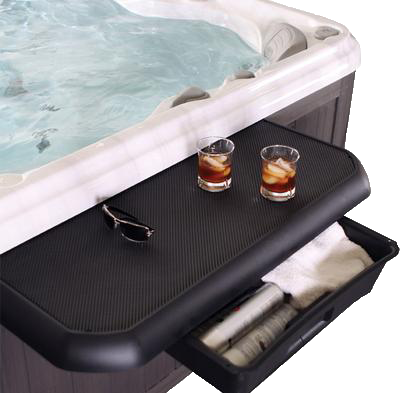 SmartBar​
CONVENIENT AND SECURE STORAGE JUST OVER THE EDGE
The SmartBar comes standard with our SmartDrawer for convenient, secure storage. The SmartBar features a slip-resistant tread to keep valuables from shifting. Customers can safely put drinks, phones and spa accessories within arms reach with the SmartBar.
FEATURES & SPECS
Comes standard with a SmartDrawer
Slip-resistent surface
Installs quickly with two mounting brackets
39 inches long x 14 inches wide
Designed as a removable or permanent bar
Safe-T-Rail
GET A GRIP ON ONE OF THE BEST SPA ACCESSORIES AVAILABLE
The combination of water and slippery surfaces makes every spa a potential hazard. That's why we invented Safe-T-Rail. We believe this product has more upside sales potential than any other product we offer. Don't let a single customer-young or old-leave your showroom without considering a Safe-T-Rail for their spa.
FEATURES & SPECS
Ultra sturdy construction
5-minute installation
Two composite mounting brackets with 8 screws each
Slip-free, black foam grip
Mounts on most above-ground spas
Available in polished stainless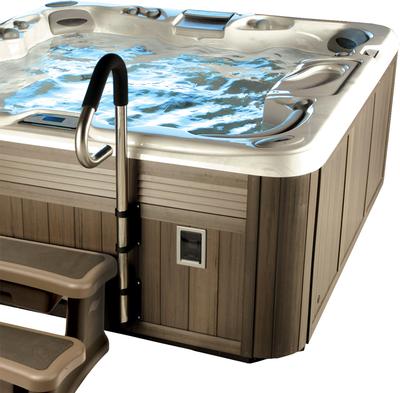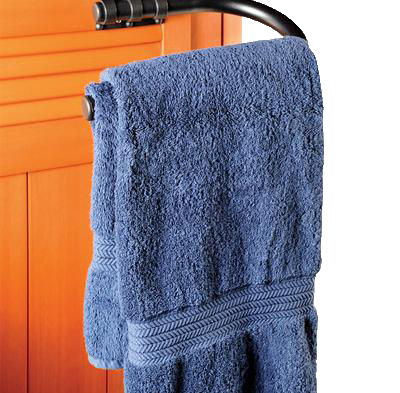 TowelBar​
​​THE SMART, CONVENIENT WAY TO KEEP TOWELS CLOSE, CLEAN AND DRY
TowelBar is one of those deceptively simple products that makes all the difference in spa convenience. It holds towels a short distance away from splashing water and steam and conveniently folds flat against the spa side when not in use.
FEATURES & SPECS
Folds flat or opens away from the spa to keep towels dry
Easy installation