ALL PRICES QUOTED ON THIS PAGE ARE CASH AND CARRY.  THIS MEANS WE WILL NOT ACCEPT CREDIT CARDS or FINANCING AS PAYMENT FOR THESE HOT TUBS AND DELIVERY IS NOT INCLUDED.  IN MOST CASES THESE HOT TUBS CAN BE TAKEN HOME IN A PICKUP TRUCK OR A TRAILER.  IF DELIVERY IS REQUIRED THERE WILL BE AN ADDITIONAL CHARGE.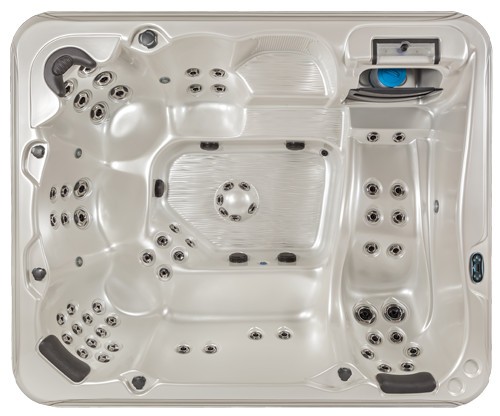 Tropic Seas Tahiti Elite...Our last one in stock and has to go! Retail Price is $14,995 Oceanside Hot Tub clearance price is $11,995
This first 9-foot Tropic Seas Spa offers all the perks, including spacious seating and optional features to create the ultimate luxury spa. With six bench seats, one cool down seat and a lounger, Invite your friends and family to enjoy!!!
Specifications:
size: 108 x 91 x 36 in | 274 x 231 x 91 cm
65 jets
8 seats
dry weight: 1100 lbs | 499 kg
capacity: 550 gal | 2082 L
pumps: (2) 4.8 BHP, (1) 3.0 BHP
6 Speaker Pro Sound Speaker system with subwoofer (2 speakers are mounted on the cabinet facing out).
Ozone-water purification system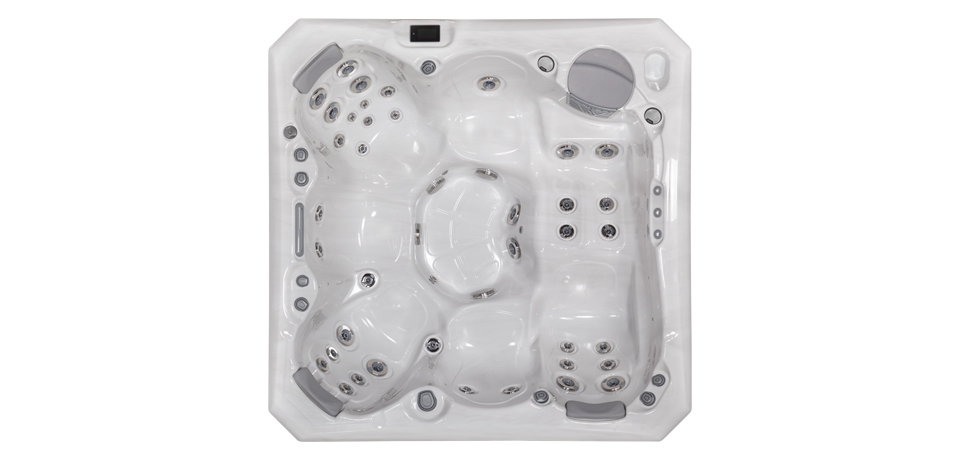 The London spa with its innovative solutions (switchable shoulderand neck massage jets) provides a relaxing massage after a busy day.
The 40 massage jets, the enhanced-power massage pumps, aromatic therapy, ­are all responsible for a relaxing massage experience.
This spa has shipping damage, the acrylic is cracked on the coping. Has been repaired Clearance price $8995
Compare to $13,995
PRODUCT SPECS
Dimensions 86 × 86 × 35.5 in